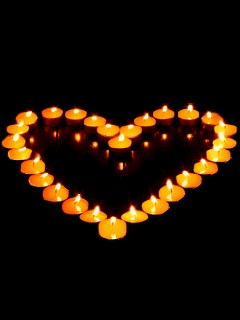 We would love to hear from you! Please post something here for the family and friends of Alycia, or for Alycia herself if you so desire. We know that she can see it from her cloud above us all.
For your information: The posts before 2019 were added manually from an old Guestbook. The site has been down for many years in between, so we know Alycia and her family would love to hear from her now that the website is back up again!
51 entries.
Hi Denise!!!!!!!!!!! I know I am the worse person in the whole world! I hardly write, but I think of you everyday, I have been trying to get your e-mail, etc. to get in touch with you on the internet!! I love the website!!! It's beautiful!!!!!! I love her!!!!!!!! I miss her!!! I even think about her quite often!!! I still have her picture on my shelf in the kitchen!!!!!!!! Please write back and respond! LOVE Always, Colleen
Believe deeply in your heart that Goodbye is not forever and that after our tasks in life are completed, we, mom's that lost our children, will once again touch their faces. That keeps me going, as I miss my little girl so much. God Bless you
This is such a splendid tribute to a beautiful angel...My heart, thoughts, and praers go out to you and your family. I am so truly sorry for your heart ache...I pray that God surround you with His Healing grace and His loving comfort... Gentle hugs to you Tami
My deepest apologies to you for missing precious Alycia's 21st birthday. I pray that your family had a peacefuol day and that you felt the love of God and Alycia's presence surrounding you. I pray that with each new day, your pain will decrease and your joy in the Lord will increase. Always remember that each time the wind blows your hair, it is Alycia sending you Heavenly kisses from above. May God bless you and bring you peace, and happy 21st birthday in Heaven to Alycia!!!!
Sending out my thoughts and prayers. Alycia, Happy 21st Heavenly Birthday. Love, Glenda
Happy birthday (late - sorry) in heaven Alycia. I know you had a wonderful one. God bless Alycia's family forever. May they find peace.
My Prayers are with you today on your angel's Heavenly birthday. May her love and presence surround you and comfort you. God Bless Sueann ~*~ Angel Danielle's Mommy ~*~
Your site for your angel Alycia is awesome .. Thank you so very much for sharing her with me ..My heart and Hand go out to you tomorrow on her 21st birthday .Please Known I will be remembering her with you . Reeny Angel Dustin's Mom
Hello, Just dropping in to let you know that I was thinking of you on this Day, I hope your day is a peaceful one, and that God sends you the much needed comfort for you and your family. May there always be angels at your side, and May the Love of God always be With you. With Much Love Elaine
Thinking of the family and friends of Alycia as her 21st birthday approaches on Mon. I know this is an important birthday for her and she's celebrating with all of our angels in the presence of God. May God fill you hearts and minds with the lovely memories that you were given of Alycia.
I just wanted to drop by and say that you will be in my thoughts as you approach your Angel Alycia's Birthday In Heaven.With Love From Another Mum With An Angel In Heaven.
I am so sorry to read about the loss of your beautiful daughter (two of my four children) were killed by a drunk driver too as they were walking (8 & 10). God Bless and may the thought of others keeping you in prayer help in some small way.
I feel enormous heart felt sadness for the families of victims of drunk driving accidents and I think the penalties have to me more strict especially where fatalities are involved.
Im very sorry about your loss of your beautiful angelic daughter...Im sure she is your guardian angel is watching over you and her sweetheart and her families and friends..God be with you, Amen !
I DON'T KNOW HOW YOU SURVIVE. I WOULD DIE IF ONE OF MY BOYS WAS KILLED. I WOULD WANT TO KILL THE PERSON WHO KILLED MY CHILD. I WISH YOU LUCK. YOU ARE A LOT BRAVER THAN I WOULD BE. BUT AT LEAST THERE IS A GREAT GUY (OUR HEAVENLY FATHER) TAKING GOOD CARE OF HER IN HEAVEN. I WILL KEEP YOU IN MY PRAYERS.
You have a beautiful memorial here, I am so sorry for your loss. Would you consider hoininh my memorial site for James Bulger, kidnapped, tortured and killed at 2 years old.
I am so sorry for the tragic loss of your precious daughter, Alycia. I also lost my beautiful daughter and I know too well the huge void left in our lives that can never be filled. Hugs to you and your family.
This is a lovely website. I am so very sorry for your loss. Love, Chanda P.S> Please send me an award for my site. When mine are finished i'll be sending you one
Alycia, I have visited your web site numerous times and I never knew just what to say. The only thing I can say is that I miss you so very much and that I love you very much. I have so many memories of times that we spent together, of things that we did like the Boyz II Men concert, and I'm so angry that we couldn't have more. There are so many things that are happening and I know you are watching but, I want you to be here. I'm sorry I haven't signed your guest book sooner but, as you know I have never stopped talking to you. I speak to you every night. I love you Alycia and I will never stop loving and missing you ever no matter where life takes me.
I WILL NEVER FORGET THAT NIGHT I AS LONG AS I LIVE NOR I WILL I FOREGET MY SON WHO WAS 5 AT THE TIME HOLDING HIS HANDS OVER HIS EARS SO MOMMY THAT IS NOT TURE I LOVE HER. SO MANY LIVES ARE TORN APART BY THIS SELFISH THING.ALYCIA THE ONE THING ALYCIA WANTED TO CHANGE WHEN SHE GREWUP TOOK HER LIFE SHE ALWAYS SAID WHEN SHE GREW UP SHE WANTED TO DO SOMETHING ABOUT THE DRUG& ALCOHOL PROBLEM IN OUR SOCITY. I REALY THINK THERE SHOULD BE A 0 TOLERACNE TO DRUNK DRIVING OR DRINKING AND DRIVING I STILL KEEP HER PICTURE IN MY VAN I SEE IT EVERY DAY & WHEN SOME ASK ABOUT IT I TELL THEM ABOUT THE DRUNK DRIVER THAT KILLED HER.