My name is Denise Salerno – my beautiful twelve-year-old daughter Alycia was killed on April 20, 1996, by a drunk driver. The following is the story of our short life together.

Alycia was my first child, and I was as thrilled as any mother could be to have the privilege of bringing a new life into this world. I wrote to her every day in a diary, explaining what my hopes and dreams and plans for her life were. I spoke to her and whispered my love for the tiny life growing inside of me and couldn't wait to hold her in my arms.
When she was born, she was all I could have ever hoped for and more. Alycia was sweet and roly-poly with the greatest disposition. Holding her, at last, was a dream come true for me, and I didn't want to miss one moment of her life. Our bond was strengthened every day as I cared for her daily needs and envisioned the wonderful life we had ahead of us. Alycia lit up any room she entered. She was generous with her love for everyone. As she grew, so did her circle of people who were absolutely taken by her.
Alycia had a fond love of children and the elderly. We would walk down the street, and she would see an elderly man or woman. After she smiled and greeted them, she always turned to me, saying, "isn't he cute?" It always made me smile and I was so proud of her for making everyone feel special. Alycia became a cheerleader at the age of 6.
It didn't come as easily for her as it may have with other kids, but her determination captured the attention of the coaches. Her movements improved dramatically, and she practiced until most of us would have been exhausted. She loved cheerleading, and it showed.
Alycia entered a beauty contest and won the title of Miss Preteen Sarasota. It was so thrilling for me to watch her accept her award and we couldn't wait to work on her dress for the Miss Florida Teen contest. The contest was scheduled for May 28, 1996.
My relationship with my daughter was so special that it is hard to describe. We told each other everything and comforted each other through the hard knocks of life. We were best friends and shared all of our hopes and dreams. I wish I could show you a video of the vibrant, loving person that I had the privilege to call my daughter.
Alycia never got to compete in the Miss Florida Teen competition. On April 20, 1996, her life was taken from me forever by a drunk driver. He was in a hurry, legally drunk and swerved around a car stopped for a red light. He was traveling 65 mph in a 40 mph zone. He struck Alycia full force, carrying her on the hood of his car for 195 feet before she bounced off and tumbled, end over end down the middle of the road, like some discarded toy. He never stopped to see if she was hurt.
I received the phone call that is every mother's nightmare. I was told she was hit by a car and I raced to the scene a few blocks away. As I reached her, I screamed as I saw her lying in a fetal position in a pool of blood. I reached out to hold her, telling her, "Mommy's here, mommy's here. It's going to be okay," when I was roughly pulled away by the paramedics who had just arrived on the scene.
They told me they needed to work on her and started right away. I watched in horror as they started CPR, and there was no response. I tried in vain to push back toward her but was repeatedly pushed back. As I turned, my brother was standing there, and I begged him to help me. It was as if time stood still and the world was slowly closing in around me.
For one and a half hours of pure hell, I waited. I screamed, begged, and prayed, desperately wanting to turn back the clock. She was just home with me, happy and smiling.
I didn't want her to go out, but she promised that an older brother of one of the children was going to meet them and help them cross Beneva. They were going to shoot basketball at someone's house. It was just a group of kids wanting to have some fun on a Saturday late in the afternoon. Since it was still light out and for a few more hours, I reluctantly let her go.
The brother was waiting for them at Wilkinson School as promised. They walked together in a group toward the corner and saw they had a green light and started across. Alycia and Robert were in front and they reached the corner first and crossed to the median. As they stepped into the northbound lane they were laughing and talking. The next group was just a few steps behind. The older brother saw the approaching car that seemed to be going a little too fast to stop. The sound of the car accelerating rather than stopping pierced the air. He yelled "run" and those were the last words my daughter heard … run.
My daughter was killed instantly — I learned later that her spine was severed on impact — but it took them an hour and a half for her to be pronounced officially dead so they can come and tell me. I will never forget the look on the policewoman's face as she approached me. She did not have to say a word, I knew, my heart knew, and I screamed deep from within my soul.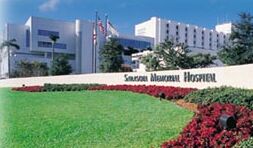 My sweet, beautiful daughter was taken to the hospital and given a toe tag in the morgue. I got to see her there all broken, bloody and battered. The reality of it all was too overwhelming. The vision of her lying there on that table in the morgue is burned forever in my memory. I screamed and cried at the injustice of it. Alycia was just beginning to make her mark on the world.
Alycia's death has impacted so many people. We erected a memorial stone at the corner where she took her last breath and gather there for candlelight vigils. For the first year, each month on the 20th, over one hundred people came to honor her short life. We now hold yearly vigils to honor Alycia, but the grief we share remains strong. The dedication of her friends amazes me. They have not and will not forget her.
There were over 500 people at her funeral. Her friends openly grieved and held each other, trying to make sense of it all. How could they? Alycia was an innocent victim of a horrible crime. The grief turned to anger and back to grief, in a never-ending circle of pain.     

I miss my daughter every day. Her death has left a void in my life that can never be filled. For a time, I wanted to die, too. The pain of trying to live without her is so overwhelming that I can't breathe. I don't want to live without her, but I must. Alycia's death was caused by an act of carelessness and indifference. The man who struck her was sentenced to 20 years in prison, and I was sentenced to a lifetime of grief and longing for my daughter. Please … don't drink and drive. Remember Alycia and call a friend or a cab. Don't let another innocent victim die.