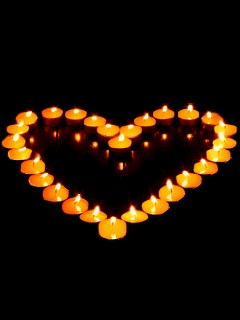 We would love to hear from you! Please post something here for the family and friends of Alycia, or for Alycia herself if you so desire. We know that she can see it from her cloud above us all.
For your information: The posts before 2019 were added manually from an old Guestbook. The site has been down for many years in between, so we know Alycia and her family would love to hear from her now that the website is back up again!
51 entries.
Your daughter is so precious and the void in your life Iam sure is tremendous. Hold on to your faith you will see her soon. God Bless you PKC
Hello. I love your site! You have done a really great job putting it all together... I fully understand your grief for the loss of a loved one. Last year, our youth group lost two of our closest members... Ben and Burt Peppers. They too died tragically in a car accident. After a long period of grieving, though, I realize that God has a reason and use for Ben and Burt in heaven, and there is nothing anyone could do to stop it.
Until resently, i was one that didnt think twice about the effects of drinking & driving until my life was impacted by it. A friend/co-worker, who was also beautiful, young vibrant and in the prime of her life, was taken from the world also by someone who didnt think twice about it. I am a mother of two and i could never imagine what you are going through. By creating this page, it shows your strengh as a parent and commitment to awareness and i thank you because it may possibly spare someone else from going through the same thing, maybe my children. Good luck in the fight and good luck on the long journey of healing and forgivness that you are will be on, you are in my thoughts.
Rich signed our Sons Memorial Page Guestbook, so we decided to return the visit. We share your sorrow in the loss of your beautiful daughter. You will be in our prayers.
My name is jeff I'm 15 years old and from indiana. you no there are lots of sight out on the internet, but this site is the most touching site i have ever been to. You all were very lucky to have a person like her in your life. And I hope for you all the best in the future.
I can't tell you how my heart breaks for you. This memorial site is so touching, I cried so much as I viewed all the pages. You do have one precious angel in heaven and I am sure she looks down upon you and watches over you as all our angles do. I lost my son at birth to a disease and that was devastating, but to loss your precious child to a senseless drunk driver is outrages. I do pray that someday there will be no drunk drivers to destroy lives. I have a son that will get his drivers license in May and I have done my best to teach him of the horrible pain that drinking and driving can cause. I will share this site with all his young friends to try and get the message across. Please take care.
My heart goes out to you. I lost my 9 year old daughter, and my husband, in a car accident a year ago. My 14 year old son did survive though. I loved my husband, but your child is your heart forever. I hope you are doing well. Alycia, is very beautiful. I try an be thankful, and feel blessed, that I had my Samantha at all, As I am sure you feel equally blessed to have had Alycia. But,...It is never enough. Take care My prayers for you and your family will be included with mine tonight I have a website for my daughter also. It feels like something "Physical" you can do for them when they are gone. It helps some. Sincerely, Rebecca A. Piantine
I very sorry to hear about your little girl. This is a very eye opening site.
I have never come across a site like this before and I am deeply moved, especially as a parent. Love and best wishes to all. Keith
I am so sorry to read about the loss of your beautiful daughter (two of my four children) were killed by a drunk driver too as they were walking (8 & 10). God Bless and may the thought of others keeping you in prayer help in some small way.
Believe deeply in your heart that Goodbye is not forever and that after our tasks in life are completed, we, mom's that lost our children, will once again touch their faces. That keeps me going, as I miss my little girl so much. God Bless you