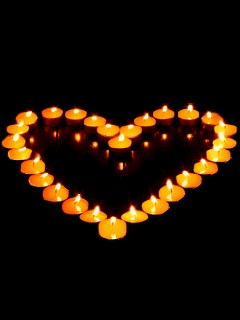 We would love to hear from you! Please post something here for the family and friends of Alycia, or for Alycia herself if you so desire. We know that she can see it from her cloud above us all.
For your information: The posts before 2019 were added manually from an old Guestbook. The site has been down for many years in between, so we know Alycia and her family would love to hear from her now that the website is back up again!
51 entries.
Dear Denise, I am sitting here in tears, as I read the story of your precious daughters death. You did a beautiful job on her website. Reading, how you were there at the scene, tore at my heart. One of my biggest fears when Jeffrey died, was that I wasn't able to be with him. He also died instantly, but I always wonder how scared he must of been. Our family didn't have to identify Jeffrey, as the Coroner knew him, just like everyone else in town. He was also such a good kid. I am happy to say, that there were no drugs or alcohol involved in his accident. Just the carelessness of teenagers.Please know that I will keep your family in my thoughts and prayers. Please come and visit my Angel when you get you get a chance.
I am so sorry that you lost your beautiful daughter. You have made a very lovely and touching site in memory of her. Your love shows on each page and in each word. God bless you.
I was searching for some information on drunk driving accidents for my drivers ed class and i came across this page. I would have to say that this page has touched me so much. I cannot say that I know how anyone who has lost a child feels as I am only 15 myself. But I do know what it feels like to lose a friend and sister. Just this past October,my best friend's sister,Hannah,was driving to school. She was a senior. She lost control of her car and hit an oncoming truck. She was killed instantly. I've known her my whole life, she was even my babysitter...she was like the big sister I never had. I saw how her mother reacted and I would just like to say that I am SO sorry for what happened to Alycia. Just remember that she is with God and she is watching over you all of the time. I will continue to pray for your family even though it has been 6 years. God Bless! Ashley
A moving tribute to a young woman who obviously gave and inspired a lot of love.
I am sorry this happened to you.
I am so very sorry to everyone who has to go through this pain! My friend's husband was killed by a drunk driver when she was 7 months pregnant with their first child. This was his first offense & therefore he served NO jail time!!!!!!!!! The law needs to change...........
Yes if this is for the little girls parents I'm so sorry and I see that it's now been 6 years so I hope things are a LITTLE EASIER
i know how it feels to lose someone to a drunk driver. i lost my uncle to one. and i still have not been able to cope with it im now 15 years old and not having him there with me at my quincenera i somehow knew he was with me in spirit. im sorry for the loss of your beautiful little girl. i just recently lost a friend by the name of nikki castillo she was a senior at del valle and she died in a car accident a couple days before the graduation. and its a terrible loss. you just have to remember shes with the lord above and to be strong shes in a better place. love always crystal ann cruz
I am very sorry about your loss of this beautiful little angel. I can't say I know how you feel. I can however say that I know how I feel. This very subject makes me cringe and brings back memories of my families own loss. The loss of a very special little boy who was only 3. He was my nephew. His name was Christopher. We lost him to a drunk driver only a couple years ago. His memory will live on and touch many lives as will your little angel. I can't explain the hurt and sorrow in my heart when I think that this has happend to another. And it will keep happening until it happens to someone they know and love. By telling our stories -- even if it will help one person, one life it will be worth it the pain it brings back to talk about it. I wish I knew why people do the things they do or why our loved ones have to go in such a harsh way. They are our own little gaurdian angels now. Smiling upon us and saying go on.. We shall meet again... Aunty loves you Christopher and I can't wait to see you again...
She lies there so still, so lifeless and cold, No more do we have her to kiss and to hold, To brighten our days, with such sweet laughter, She is no longer here, but in the hereafter. As each evening nears, we are drawn into tears, For the child that we hold, so near to our heart, We cannot bear, that she had to part. My heart is broken in two, since the day that we lost you. I miss you so very much, Especially your gentle touch, Your hugs, your kisses and sweet embrace, The beauty of your lovely face. My Child, my Child, did you have to go, Alycia Jean, We miss you so! Love forever, Nana
There is not 1 day I still don't think about what has happened to such a beautiful girl. Alycia had everything going for her and didn't deserve for her life to be taken by such a careless person. April 20, 2002 6 years is comming up and I will always and forver remember our angel Alycia Salerno
The thought of losing such a important person in your life is hard to think about or comprehend. Today my friend melissa Rodgers brought little alycia in to my life and into my heart. She will always be in my heart and your family will be in my prayers.I will always remember Alycia and what happened to her and what could happen to anybody at anytime anywhere. Please don,t ever drink and drive it causes to much pain that we don't want to have to go through. A PLACE IN MY HEART FOR ALYCIA. love always, CHARISSA RICHELE HENDRIX
I too have lost someone dear to me by someones selfish decision to drive drunk. My 16yr old sister was killed on her prom night. My heart goes out to all families who have lost someone due to driving drunk.
When I read your website, I had tears running down my face when I saw her picture. I want you to know there are still wonderful people in this world that understand tragedies such as yours. Please know, we are all here with you everyday,praying for you little girl and your family. Take comfort that you are not alone and people still care about what happens to strangers amoung us! May God Bless you and your family.
i'm sorry about your little girl!!! that is one of the sadest things i have every heard i now how it fills i have lost alot of people i love too!!!! i will never forget you all my luck is too you and your family love always, colbie
Your Alycia is so beautiful.I know she is proud og the website you have done for her in her memory. It's so sad that her life had to end the way it did.Life just don't seam fare at times.We just have to keep our trust in God,for He holds all our life's in His hands.My heart goes out to you.May God & His Angels alway's be with you. Gracie
I THOUGHT YOUR WEB PAGE WAS SO BEAUTIFUL. I HAD A COUSIN THAT I WAS VERY CLOSE TO DIED OF CANCER. TANIA WAS ONLY 27 YEARS OF AGE, ALSO SHE WAS SUCH A LOVELY PERSON . I CAN NEVER UNDERSTAND WHY PEOPLE HAVE TO DRINK AND DRIVE.MY THOUGHTS AND SUPPORT ARE WITH YOUR FAMILY.
I found your page when searching to see the other "Alycia"s on homestead. I was suprised to see that the site not only shared the same name as me, but had a date of 8/23 which is my birthday. With the spelling of my name being unique (but seeming to get more popular as the years pass) I am always interested in others that share the same name. I have to say that your young lady was someone who I am very proud to share a name with. It is a great loss to this world to have lost someone who was as precious and as loved as she is!!! What a beautiful angel!!!!! My heart goes out to you and your family. May God send His BLESSINGS unto you.
I am so glad I happened on your beautiful tribute to your beloved daughter! You have done a superb job of honoring her memory. Please stop by and visit my site in memory of my beloved grandaughter Melissa. Perhaps my poetry can help to comfort you...for it was written while my heart was breaking too. Luv'n prayers, Lissa